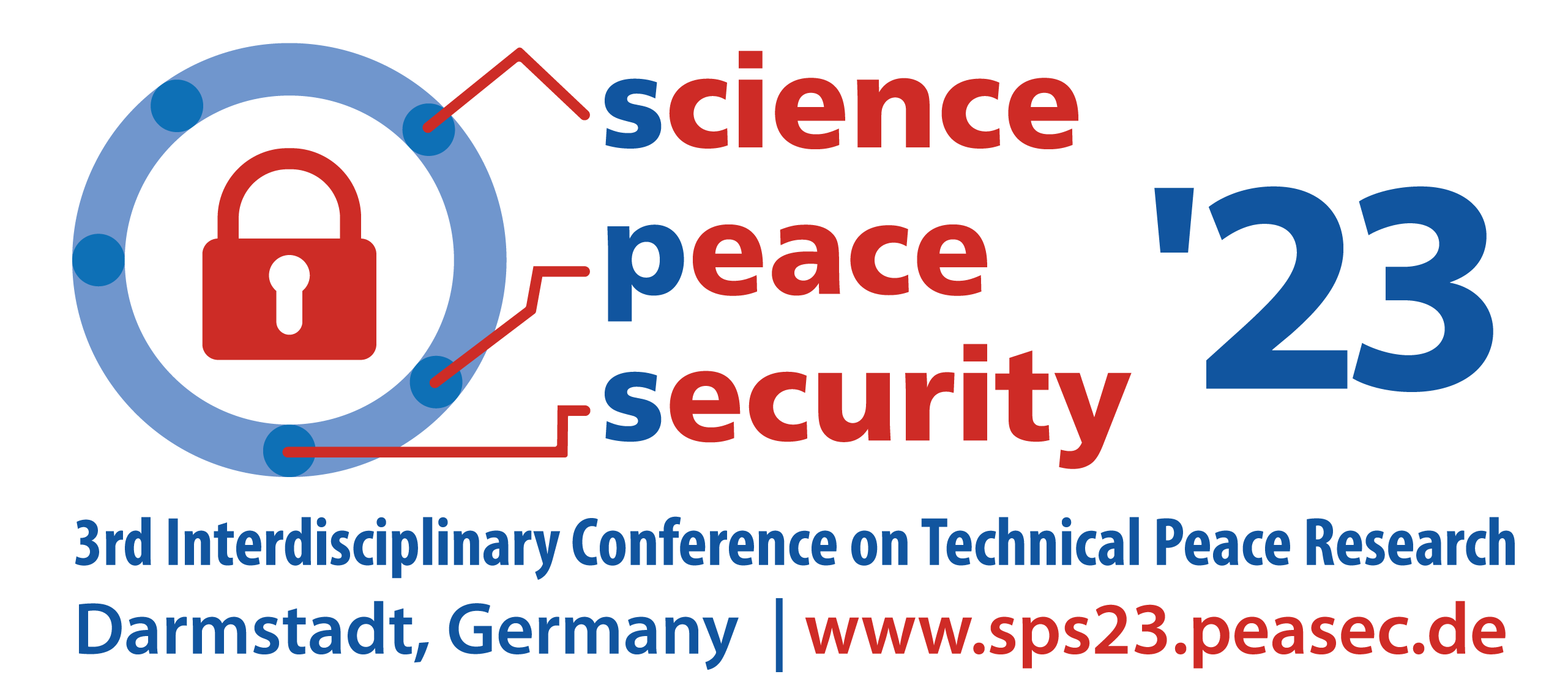 Science · Peace · Security '23
Technology and the Transformation of Political Violence
Wednesday 20.- Friday 22. September 2023
Georg-Christoph-Lichtenberg-Haus, Dieburger Str. 241, 64287 Darmstadt, Germany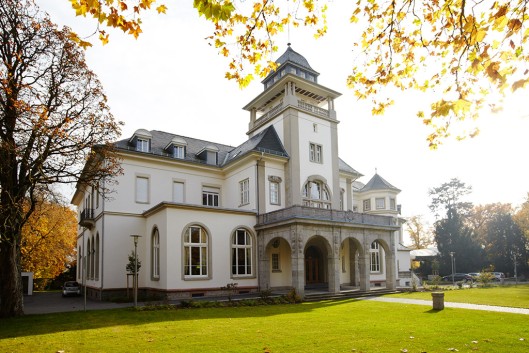 Lichtenberg-Haus
Topics (selection)
Nuclear Security
Biological and Chemical Weapons
Cyber and Information Warfare
Unmanned Weapon Systems
Protest and Violence in Cities
Geopolitics of Renewable Energy
Timeline
Application and nomination of members of the programm commitee: 1 September 2022
Call for Papers published: 1 December 2022
Submission deadline: 1 April 2023
Notification of acceptance: 1 June 2023
Conference: 20-22 September 2023

Group picture from Science Peace Security '19 in Darmstadt
Description
Technological innovations and scientific discoveries influence a wide variety of areas – thus also peace and security. Recent years have shown that new civilian and military technologies are revolutionising warfare. Particularly striking areas are cyber warfare and the rapid development of unmanned weapons systems. Issues of nuclear disarmament, missile defence or space weaponry, as well as chemical and biological weapons, are gaining renewed urgency. In addition to the development of autonomous weapons, technology also plays a significant role in the oppression and digital surveillance of civilians during conflicts.
Aiming to network under authoritarian actors, civil society is increasingly using social media as a resource to organize cyber protests and to fight for human rights. Apart from acute use in conflict-related contexts, many cases illustrate that technology is increasingly being used by different actors for conflict transformation and to promote peace, aiming to reduce (political) violence in the long term. Furthermore, the geopolitics of renewable energy is a topic. In general, all of these issues raise the question of who has access to technology, who uses it for what purposes, and which groups in particular are affected both negatively and positively by the use of technology in peaceful and violent contexts.
Science · Peace · Security '23 – Technology and the Transformation of Political Violence aims to facilitate a thorough understanding and fruitful discussions on current and future challenges in the field of technical peace and conflict research. Since both conflict and peace are increasingly influenced by technology, a reflection on these themes is essential from an interdisciplinary perspective, including social sciences and technical disciplines.
SPS'23 is hosted by the Technical University of Darmstadt. Overall, the conference forms part of IANUS (natural science and technical peace research at TU) within the framework of TRACE (regional BMBF-funded research centre "Transformations of Political Violence"). Further, it is embedded in FONAS (Research Network on Science, Disarmament and International Security). The SPS conference series was launched in Darmstadt in 2019 and subsequently held in Aachen in 2021. Thereafter, it will be held again in Darmstadt in 2023 and in Julich in 2025.
Types of Sessions
Full and short talk sessions
Poster sessions
Panel discussions
Workshops (e.g. Doctoral Workshop)
Conference Dinners, Guiding Tour, IANUS-Award-Ceremony
Wednesday, 20 September 2023

(14:00h FONAS-Annual Meeting 2023 - internal)
15:00h Pre-Workshop / Doctoral Workshop
18:30h Reception
19:00h Opening and Ceremonial Address
19:45h Pre-Conference Dinner
Thursday, 21 September 2023
08:00h Registration
09:00h: Opening and Introduction
10:00h: Keynotes
12:00h: Lunch
13:45h: Talks
15:00h: Coffee Break and Poster Sessions
16:30h: Talks
18:00h Guiding Tour
19:30h: Conference Dinner
21:15h: IANUS Award Ceremony 2023
Friday , 22 September 2023
08:00h Registration
09:00h: Opening and Keynote
10:00h: Paper Sessions
12:00h: Lunch Break
13:00h: Paper Sessions / Feedback Session by the Board Members
15:00h: Farewell
Organisation (tentative)
Programm Commitee: Transformation of Political Violence
Laura Guntrum, Science and Technology for Peace and Security (PEASEC), TU Darmstadt
Prof. Dr. Sybille Frank, Urban Sociology and Sociology of Space, TU Darmstadt
Prof. Dr. Nikolai Hannig, Modern History, TU Darmstadt
Prof. Dr. Markus Lederer, International Relations, TU Darmstadt
Prof. Dr. Christian Reuter, Science and Technology for Peace and Security (PEASEC), TU Darmstadt
Programm Commitee: Technical Peace and Conflict Studies
PD Dr. Jürgen Altmann, Physics and Disarmament, TU Dortmund
Dr. Sibylle Bauer, Stockholm International Peace Research Institute (SIPRI)

Dr. Matthias Englert, Oeko-Institut e.V.
Dr. Friederike Frieß, Institute of Safety and Risk Sciences, University of Natural Resources and Life Sciences, Vienna
Prof. Dr. Malte Göttsche, Nuclear Verification and Disarmament, RWTH Aachen University
Dr. Simon Hebel, Carl Friedrich von Weizsäcker-Centre for Science and Peace Research (ZNF) at the University of Hamburg
Dr. Moritz Kütt, Institute for Peace Research and Security Policy at the University of Hamburg (IFSH)
Dr. Irmgard Niemeyer, Forschungszentrum Jülich
Dr. Christoph Pistner, Oeko-Institut e.V.
Prof. Dr. Christian Reuter, Science and Technology for Peace and Security (PEASEC), TU Darmstadt
Thea Riebe, Science and Technology for Peace and Security (PEASEC), TU Darmstadt
Dr. Jantje Silomon, International Cybersecurity, Institute for Peace Research and Security Policy, Hamburg
Contact
reuter@peasec.tu-darmstadt.de